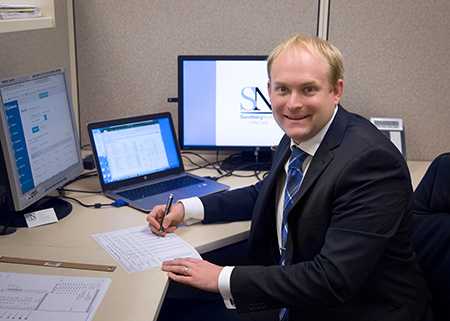 Senior Accountant


Daniel has over six years of GAAP experience in public and private accounting. He received his Bachelors of Business Administration and Accounting from the McCoy College of Business at Texas State University. Daniel will also receive his Masters in Accounting with an emphasis on Tax from Kaplan University in May 2017. He is also currently pursuing his CPA license.
Daniel has extensive experience in the healthcare industry. As Staff Accountant for Generations LLC, Daniel had accounting responsibility for six separate retirement communities in different states. Included in this responsibility was the rollout of new financial and payroll software packages, including the training of directors and staff in a number of retirement communities. In addition, Daniel has worked as the accounting manager for a large medical practice.
Daniel's in depth organization experience includes accounting, tax management in real estate, manufacturing, construction, non-profit, and software. Daniel also has experience in forensic accounting.
Originally from El Paso, Texas, Daniel started umpiring at the age of ten, working his way up to being the youngest softball umpire in the NCAA. Also, an entrepreneur from a young age, he has started several of his own businesses throughout his life. Daniel moved to the Pacific Northwest in 2012, and married his native Oregonian wife, Hannah, in 2014.
Daniel has lived in Haiti, Dominican Republic, Russia, and India and speaks fluent Spanish.