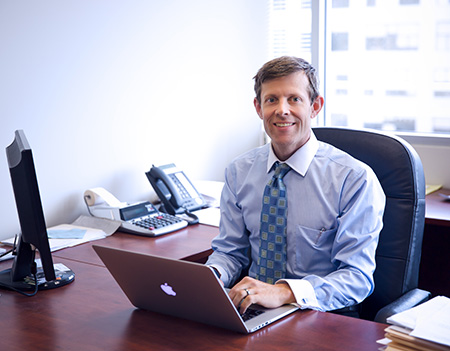 CPA MAcc- Partner
Kevin has been preparing tax returns since he was 14 years old (his father is a CPA). He graduated from Oregon State University in 1995 with a BA in Accounting and then attended the University of Denver on a merit scholarship where he graduated with his Masters in Income Tax.
Kevin's first position was with Moss Adams LLP in 1996 where he rose to the position of Tax Manager prior to leaving in 2000.
Kevin's private company experience includes working at Louisiana Pacific as manager of the tax department and contract Chief Financial Officer (CFO) for Oregon Aero, Inc., an aerospace company.
Kevin started his own firm in 2004 specializing in income tax preparation and accounting. His in-depth company experience brings a valuable understanding of the issues faced by the firm's business clients along with innovative business solutions to meet those challenges.
In addition, Kevin helped his wife build her highly successful dental practice from the ground up. He has used this experience to help other dental practitioners and healthcare providers achieve similar success in their businesses.
In his spare time, Kevin enjoys cycling, rock climbing, running and wake boarding.