December 17, 2016
Michael Nicks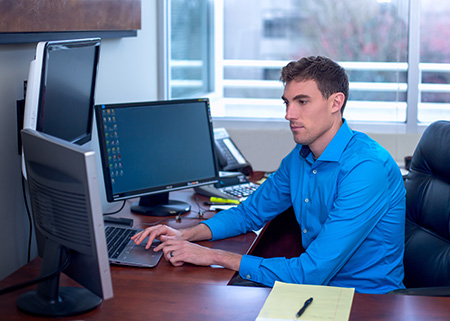 CPA MAcc- Partner

2017 will be Michael's 12th tax season, and 9th tax season as a certified public accountant. Michael graduated Cum Laude from Colorado State University in 2005 with a double major in Accounting and Finance. He later received his Masters in Accounting from the University of Oregon in 2008.
Michael's professional work experience started at the largest local accounting firm in Northern Colorado- Sample and Bailey CPA's PC where in two years he obtained the position of tax supervisor. During his 2nd year of graduate school, Michael worked at Isler CPA, a well-respected local midsized CPA firm in Eugene, OR. In August of 2009, Michael joined Kevin's firm in Portland, OR as a Tax Manager. In January of 2015 Kevin and Michael formed the partnership Sundberg Nicks CPAs, LLC.
Michael specializes in Reviews and Compilations of financial statements, as well as financial statement analysis. Since 2007, Michael has worked with numerous businesses in various industries providing them with innovative real world performance solutions to their accounting and tax problems.
Michael enjoys spending time with his wife Koi and two sons Noah and Kai. In true Portland style, Michael has also become somewhat of a coffee enthusiast and never misses an early morning cup.